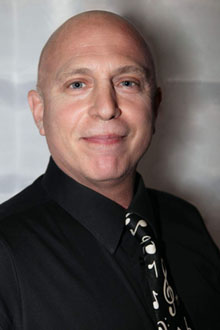 Owner Jack Lillian has entertained in Santa Clarita Valley, Antelope Valley, Los Angeles & San Fernando Valley for over 25 years. His vast experience includes thousands of wedding's , corporate parties, reunions, birthdays, bar/bat mitzvahs, proms, school dances, anniversaries, picnics and special events.
A resident of the Santa Clarita Valley, Jack is a family man. He knows the importance of getting it right and making your event truly memorable for the people you love. Jack trains all of his Entertainers to skillfully read the mood of your guests and make them feel included and at home.
Jack is an exceptional Master of Ceremonies -- not only on the microphone but also behind the scenes where chaos often reigns. He knows how to coordinate the action and see to it that everyone and everything is in place for those unforgettable moments that make the event.
Jack is a leader. He has conducted workshops in breakthrough thinking, self-expression and community leadership with hundreds of people. His capacities to listen, communicate, innovate and facilitate group functions are unparalleled. He is also a masterful trainer and ensures that every Music Mania Entertainer exceeds your expectations.
Jack is a businessperson. He knows that his customers are his livelihood and serves every client with integrity, respect and enthusiasm. Your event is in his hands and his future is in yours. Therefore, every event is Music Mania's best ever.
Jack is a professional. He and his staff never stop learning about their craft and improving their performance. Music Mania Entertainment actively participates in conventions, American Disc Jockey Association and Antelope Valley Wedding Professionals.